The GR PHOTO FESTIVAL is an annual international contest held by RICOH IMAGING Japan where photographs taken with GR cameras are selected by GR Ambassadors worldwide. As I was one of the Judges of this contest I had the pleasure of seeing what kind of photography the international community is taking. The Theme of the Contest in 2022 was "Daily Life". The concept of the Ricoh GR Cameras is that it is the ultimate Snapshot camera. Photographers often get the GR confused as a Street Photography Camera but it just happened to be an excellent tool for this genre but the origins go back to the Snapshot aesthetic and movements like the Provoke Magazine. 
The GR PHOTO FESTIVAL has an interesting concept. There is no one winner in this competition. The international Jury selected three images out of thousands of images that were submitted and together with a description and reasoning for why the image was chosen by the photographer, the final images where exhibited in February 2023 in the Art Gallery Le Deco in Shibuya, Tokyo. Alongside the "winning" images, one GR photograph from every Judge was also exhibited. I chose to exhibit my "Hydepark Swimmers" photograph that I took in London in 2019.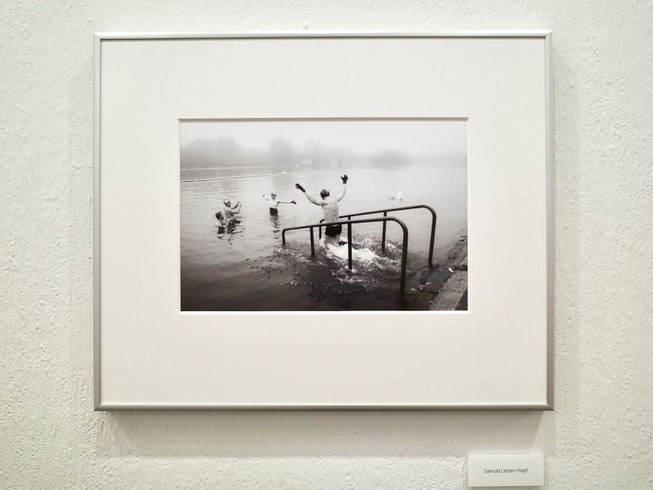 Here you can see a walkthrough of the Exhibition. Kindly provided by Mayumi Ueda and her collegue Ippei (who recorded this video) from RICOH IMAGING Japan.